WELCO SIGNS TWO FAIRWAY SUPERMARKET LEASES
1) 255 Greenwich Street, New York, NY
Welco Realty, Inc., based in New Rochelle, New York represented Fairway Supermarkets at 255 Greenwich (Murray Hill Section), the building that had been known as 75 Park Place until it was rebranded in an effort to attract a big-box retailer.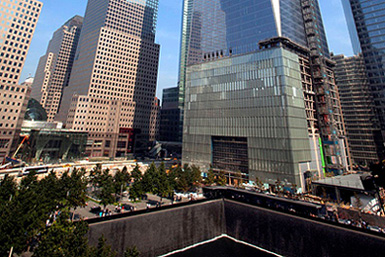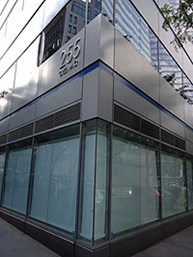 Fairway Market, which launched its first store on the Upper West Side in the 1930s, is coming to the World Trade Center neighborhood. The high-end grocery chain just signed a lease for a jumbo store of more than 52,000 square feet at 255 Greenwich St. at the corner of Murray Street, two blocks north of the WTC. The new Fairway will have more than 10,000 square feet on the ground floor and the rest in the concourse, with a main entrance on Greenwich and Murray streets. The new downtown store is set to open next year.
(2) DSW Plaza, Lake Grove, NY (Long Island)
DSW Plaza is located in Lake Grove, New York directly across the regional enclosed Smith Haven Mall. Other major tenants in the center are Babies & Toys R Us, DSW & Golfsmith. Additional tenants to be announced shortly.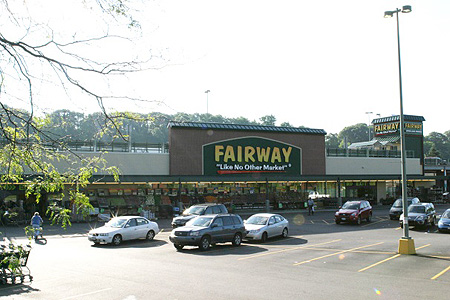 For more information about Fairway Supermarkets, contact Mr. Jerry Welkis at jwelkis@welcorealty.com or Allen Cooperman at allen.s.cooperman@gmail.com.
Welco has also arranged lease signings for the following tenants:
BJ's in Kearny, New Jersey for an 87,000 s.f. store. The development will have additional retail space and will have easements between two other major centers. One anchored by Shoprite Supermarket and the other anchored by Kmart and Modell's Sporting Goods. Planned opening for BJ's is 2015.

Med Express at the following locations:

Watchung, NJ

Springfield, NJ – 200 Route 22 (4,620 s.f.)

Lodi, NJ – 184 Essex Street (5,074 s.f.)

Totowa, NJ
Title Boxing Club at the following locations:

East Rutherford, NJ – Liberty Commons (4,620 s.f.)

Nanuet, NY – The Mall at 59 (4,400 s.f.)

TJMaxx – Abill Plaza, Totowa, NJ

Once Upon a Child – Wick Shopping Plaza, Edison, NJ

Vitamin Shoppe – Wayne, NJ (3,956 s.f.)