WELCO MANAGEMENT, INC. Hires Executive VP of New Business Development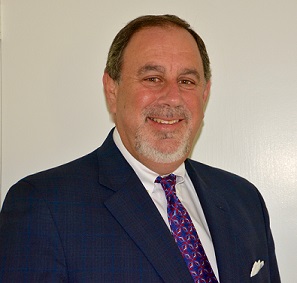 and will also be an Associate Broker for Welco Realty, Inc.
Aaron Fleishaker brings over 25 years of retail real estate experience to the team
NEW ROCHELLE, N.Y., May 10, 2016—Welco Realty Inc./Welco Management, Inc., an X Team International partner focused on retail tenant and landlord representation, has hired Aaron Fleishaker as Executive Vice President of New Business Development for Welco Management, Inc. and will be an Associate Broker with Welco Realty, Inc.  Welco Realty President, Jerry Welkis, made the announcement.
"Aaron's extensive industry experience, dedication, and work ethic make him an outstanding addition to the Welco Realty team," said Welkis. "He will play a significant day-to-day role handling business development initiatives that are critical to our continued growth in the competitive New York real estate market."
In his new role, Fleishaker will focus on business retention and expansion as well as oversee development initiatives on behalf of the company. Fleishaker was a client of Welco Realty during his time working with Modell's Sporting Goods and Fairway Market.
"After years of working closely with the Welco team on the client side, I knew this was the right move when asked to join their incredible staff," said Fleishaker. "They are a group of dedicated, honest and hard-working people who put 100 percent into the work they do for their clients. I'm looking forward to learning from them and contributing to the growth of the company."
Prior to joining Welco, Fleishaker led Fairway Market's real estate expansion program where he contributed to the growth of the business from four to fifteen stores and three wine and liquor stores in just seven years. He also served as Executive Vice President of Store Leasing and Property Management at Kimco Realty, and Senior Vice President of Real Estate at United Retail Group, after beginning his retail real estate career at Modell's Sporting Goods as General Counsel and Senior Vice President of Real Estate and Construction, where during that time Modell's tripled its store count and grew sales volume by 900 percent.
Fleishaker has his J.D. from Boston University School of Law and a Bachelor's Degree in business administration with a concentration in finance and marketing from Boston University School of Management.