Macy's Is Coming!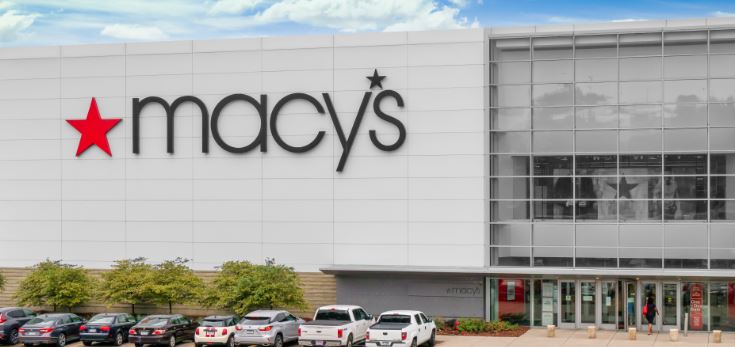 Welco Realty Inc., New Rochelle, NY: Welco Realty represented the landlord on two new Macy's department store leases for their new smaller format concept. Macy's signed a lease at Centerton Square in Mt. Laurel, New Jersey, and will join other major anchors such as Wegman's, Target, Costco, TJMaxx, and DSW to name a few. The store will be approximately 30,200 s.f. This was a former Bed Bath & Beyond store and is projected to open sometime in 2024.
The 2nd store is located at Interstate Shopping Center, Ramsey, New Jersey also a former Bed Bath & Beyond store of approximately 25,000 s.f. Macy's will be joining other anchor tenants such as ShopRite, DSW, Burlington, Michael's, and Old Navy. Interstate is expected to open sometime in 2024.
Welco was aided in these transactions by James Creed at CBRE at Centerton Square and with Brian Schuster of Ripco at Interstate Shopping Center representing the tenant.
"We are very excited about bringing the Macy's brand to both shopping centers and the Mt. Laurel and the Ramsey community," said Jerry Welkis, President of Welco.
Expansion of Macy's Small-Format:
In 2020, Macy's introduced the first iteration of its small-format stores in the Dallas-Fort Worth area in Southlake. In 2021, Macy's continued its expansion in the Dallas-Fort Worth area with the addition of two new locations, while also introducing two new stores to the Atlanta market. By the end of 2022, small-format stores expanded further in Atlanta and opened new stores in St. Louis and Chicago. In 2023, there were 4 additional smaller stores in Las Vegas, Boston, San Diego, & Highland, bringing the total to 12 locations. (Macy's Inc._News Details 8.22.23)
Real Estate-NJ_11.14.23 Article by Joshua Burd
Bergen Record_North Jersey.com – 11.14.23 Article by Daniel Munoz
Patch.com(NJ)_11.15.23 Article by Michelle Rotuno-Johnson
NJ.com_11.16.23 Article by Christopher Burch
The Real Deal_11.16.23 Article by Holden Walter-Warner
NJ Biz_11.17.23 Article by Kimberly Redmond
Philadelphia Inquirer_11.20.23 by Kevin Riordan