Developer, Key Properties, breaks ground on final piece of redevelopment project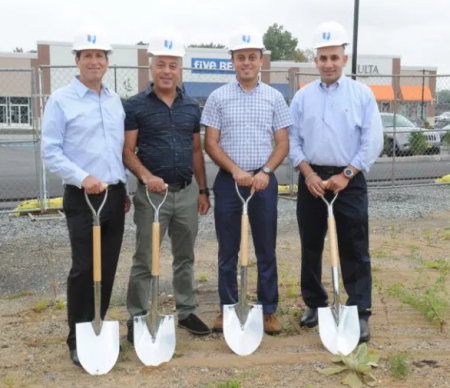 By Joshua Burd
Key Properties has broken ground on a standalone restaurant building in Cedar Knolls, marking the final piece of a redevelopment project that has given way to a new 107,000-square-foot retail center.
In announcing the start of construction, the firm said recently that the new 8,650-square-foot building will house IHOP and Mangiamo's, an Italian eatery with catering services. It will rise within the footprint of what has become known as Hanover Crossroads, located at the busy intersection of Ridgedale and East Hanover avenues.
The Teaneck-based developer has spent the past year leasing the complex to a mix of national tenants, including Old Navy, Famous Footwear, T.J.Maxx, HomeGoods, Auto Zone, QuickChek and others. Welco Realty serves as the property's leasing agent.
"Dining is such an important part of today's retail experience, and the additions of IHOP and Mangiamo's introduce that element at Hanover Crossroads," said Key Properties' Marc Schlussel, co-managing partner. "Ultimately, the mix we have established at this property will ensure its appeal as a one-stop option for area consumers for years to come."
Phelps Construction Group serves as construction manager for Hanover Crossroads.
https:/re-nj.com/developer-breaks-ground-on-final-piece-of-morris-county-shopping-center/