Welco signs 21,500 s.f. lease with Michael's in Secaucus, NJ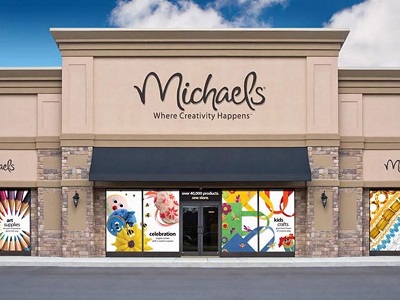 SECAUCUS, NEW JERSEY — Michael's (Nasdaq: MIK) is North America's largest specialty retailer of arts, crafts, framing, home decor & seasonal products for hobbyists and DIY decorators. As of May 2, 2015, the Company owns and operates 1,177 Michael's stores in 49 states and Canada and 118 Aaron Brothers stores.  Welco leased 21,500 s.f. to Michael's at 400 Mill Creek Drive in Secaucus, New Jersey which was the former A.C.Moore space. Jerry Welkis of Welco Realty represented the Landlord, Hartz Mountain Industries.   The tenant was represented by Jamie Sackeim of The Dartmouth Company.   Other tenants in the center are PetSmart, Marshall's/Home Goods.  Adjacent tenants are Bob's Furniture, Sports Authority, T.J.Maxx, Toys / Babies R Us, Kohl's to name a few.
Target opening date for Michael's is Spring 2016.